Who it's for:
security officers
cloud customers
AI engineers
IT professionals
Artificial Intelligence in Healthcare
Artificial intelligence (AI) now has the potential to be integrated into all aspects of healthcare, from management to delivery and diagnosis. These advancements can help improve clinical outcomes, reduce cost, and improve population health. However, there remain some issues with AI that must be addressed. These include ethical and legal issues, a lack of data exchange, regulatory compliance requirements, and patient and provider adoption.


This document from our
Health Information Management Working Group
provides an overview of the fundamentals and concerns of using AI in healthcare systems at the present, with guidance, challenges, and predictions for the future. It provides examples, use cases, and treatment methods for how AI, machine learning, and data mining can be effectively utilized throughout a healthcare system, in areas such as
telehealth
, administering diagnoses, and patient care. It also addresses ethical challenges, legal issues, and how to reduce bias in AI.
Key Takeaways:
How robotics and Robotic Process Automation (RPA) are used for a multitude of different tasks throughout healthcare delivery organizations (HDOs)
How AI helps healthcare service providers improve the precision of diagnoses
How HDOs can use predictive analytics to provide better services and reduce cost
How telehealth uses AI to distribute electronic medical cards, administer personal consultations, and more
How to reduce bias in your AI algorithm and the ethical and legal challenges related to AI 
Download this Resource
Related Resources
How are Generative AI and machine learning Impacting workload and n...
December 12 | Dallas, TX
Acknowledgements
Ashish Vashishtha
Security Compliance Leader
Ashish Vashishtha
Security Compliance Leader
Analytical, results-oriented IS/IT Audit, Governance, Risk, and Compliance (GRC) leader over 19 years of experience managing enterprise-wide IT/IS security risk approach for large healthcare and IT services organizations. Passionate design thinker with an ability to harness innovation by facilitating collaboration to develop enterprise-wide security risk assessments (onsite as well as remote) for high-risk Third-Parties leveraging NIST 800-...
Vincent Campitelli
Vincent Campitelli
After retiring from McKesson Corporation in 2016, Vince joined the Office of the President within the Cloud Security Alliance (CSA). Serving as an Enterprise Security Specialist, Vince supports the vast membership base of CSA in consuming and leveraging the numerous services, tools and expanding scope of research devoted to Cloud Computing. With his background in both the healthcare and financial service industries, Vince actively works wit...
Alex Kaluza
Research Analyst, CSA
Alex Kaluza
Research Analyst, CSA
This person does not have a biography listed with CSA.
Michael Roza
Head of Risk, Audit, Control and Compliance
Michael Roza
Head of Risk, Audit, Control and Compliance
Since 2012 Michael has contributed to over 100 CSA projects completed by CSA's Internet of Things, Zero Trust/Software-Defined Perimeter, Top Threats, Cloud Control Matrix, Containers/Microservices, DevSecOps, and other working groups. He has also served as co-chair of CSA's Enterprise Architecture, Top Threats, and Security-as-a-Service working groups while also serving as the Standards Liaison Officer for IoT, ICS, EA, SECaaS, and Cloud K...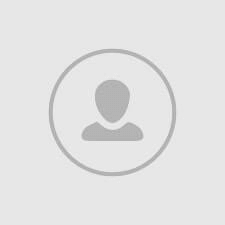 Saurabh Saraswat
Saurabh Saraswat
This person does not have a biography listed with CSA.
Are you a research volunteer? Request to have your profile displayed on the website
here.
Interested in helping develop research with CSA?