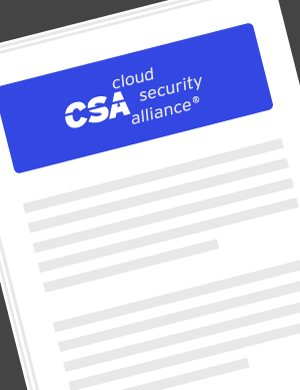 CCM and CAIQ FAQ
The Cloud Controls Matrix (CCM) is a framework of controls (policies and procedures) that are essential for cloud computing security. It is created and updated by CSA and aligned to CSA best practices. The controls in CCM cover all key aspects of cloud technology and can be used to assess and guide the security of any cloud implementation. CSA has arranged CCM's controls in both spreadsheet and machine-readable versions of yes/no questions that are easy to read and use, known as the Consensus Assessment Initiative Questionnaire (CAIQ). 


Learn more about what CCM and CAIQ are, why they're important, and how to use them.
Download this Resource
Interested in helping develop research with CSA?