The countdown to quantum destruction has begun, are you ready? On April 14, 2030 CSA estimates that a quantum computer will be able to break present-day cybersecurity infrastructure. Today, RSA, Diffie—Hellman (DH) and Elliptic Curve-based are ubiquitously used for the global public key infrastructure.
All of these algorithms are vulnerable to quantum attacks.
Take the first step to prepare by learning more about the quantum threat.
Watch this recorded session
from the CSA Research Summit to hear first-hand from the CSA Quantum Working Group about this threat and what we as an industry can do to prepare.
How is quantum computing able to threaten traditional cryptography? 
Researchers worldwide are working to make quantum computing a reality. Microsoft, Google, IBM, Intel, and many governments are working on building the first large-scale quantum computer. Particular types of quantum computers, armed with a mathematical algorithm known as Shor's algorithm, can quickly factor math equations that involve large prime numbers. Equations involving large prime numbers are what gives most traditional public key cryptography its protective capabilities. Traditional binary-based computers cannot easily factor large prime number equations. Quantum computers with enough "qubits" can factor large prime number equations in a very short amount of time, measured in minutes to days. 
Now is the time to prepare!
The transition to quantum-resistant cryptography is likely to take at least ten years. Fortunately for us all, there are classes of public key algorithms developed which are believed to be resistant to quantum computing attacks.These algorithms are called post-quantum, quantum-safe, or quantum-resistant algorithms. A transition to these algorithms will provide continued protection of information for many decades to come. There are solutions and the time is now to prepare for a quantum-safe future.
Read our step-by-step blueprint for preparing for the post-quantum world
.
Help prepare!
We are forming a new project team, called the Post-Quantum Data Protection Project Group, to look at all the places where our critical data protection could be impacted and where the risk may need to be mitigated. Near-term mitigations are likely to include increasing existing cryptographic key sizes, isolating critical data, implementing quantum key distribution protections, implementing hybrid solutions, and moving to quantum-resistant cryptography. Long-term mitigations, many years out, include migrating to quantum-based ciphers and devices.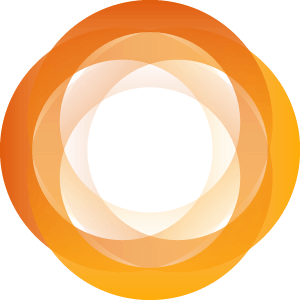 View all
Research around Securing Quantum Computing
CSA Research crowd-sources the knowledge and expertise of security experts and helps address the challenges and needs they've experienced, or seen others experience, within the cybersecurity field. Each publication is vendor-neutral and follows the peer review process outlined in the CSA Research Lifecycle. We recommend getting started by reading the following documents.
Blog Posts
Preparing for the Quantum-Resistant Cryptography Transition: Identifying Your Organization's Digital Footprint When Crypto is in Everything